33rd Anniversary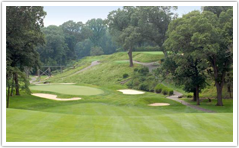 The Manhasset Lacrosse Hall of Fame suffered a 'blip' in the 32 year ongoing tradition of the first Thursday in May being the Hall of Fame night , during COVID, yet we were determined to induct those outstanding Lacrosse players and had a great evening this past September. Odd that the evening was held during the fall, yet such great things happened that night! Not only did we honor 6 outstanding lacrosse players, but we also raised over $33,000 for the scholarships of our beloved Ryan Kiess, Michael and James Farrell, graduates of Manhasset, whose lives were cut short by a tragic accident in July 2021. We witnessed the outpouring of love and support.
We now are back on track to celebrate the Induction of the 2022 class of E. Ward Bitter, Jr., Melissa Buttles Henne, Sean Denihan, Mike Kellerman, Halle Majorana and Ryan Miller on Thursday evening, May 5, 2022 at the Plandome Country Club. It will be a great night! Get your tickets early – this website will close down on Wednesday May 4th. Tickets at the door will be $200.00.
Best of luck to the Boys and Girls teams this spring!!
'Come home for our Annual Lacrosse Reunion'
2022 Manhasset Hall of Fame Inductees
Ward Bitter Jr.
Melissa Buttles Henne
Sean Denihan
Mike Kellerman
Halle Majorana
Ryan Miller
Sponsorship
2022 Manhasset Lacrosse Hall of Fame is a Proud Sponsor of
Advocate for Lacrosse Events
Boys/Girls Lacrosse Trips
Lights on the Turf fields
One Love Foundation
Safety netting on Stadium Field
Scorer's Platform for Stadium Field
Subsidize additional Boys Varsity Coach
Subsidize Boys/Girls Gear
Turf Fields at Manhasset High School
The "Hall of Fame" is a Not-for-Profit organization created to promote, support and foster scholastic team lacrosse for male and female students in Manhasset, New York public school system, by raising funds for educational scholarships, athletic team travel and athletic equipment and supplies for male and female student participants in connection with team lacrosse athletic activities.