32nd Anniversary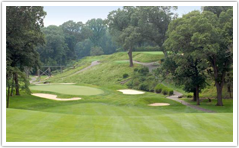 Hello,
Who would ever have thought, that after 31 years of a 'standing' first Thursday of May yearly event, that we would have had to postpone the Manhasset Lacrosse Hall of Fame Induction Dinner yet again! Nevertheless, as the High School Lacrosse seasons get underway, with a shortened season, and controlled spectators, we hope that you and yours continue to be well, throughout this pandemic.
The Manhasset Lacrosse Hall of Fame Committee is determined to honor the inductees, Frank Bice, Lindsay Buhr Zaremba, Brian Connors, Connor Dwyer, Aly English and Nick Rae, yet felt compelled to be cautious of the continued spread of the Corona Virus. We have postposed our typical first Thursday in May event to Thursday, September 23, 2021 at Plandome Country Club.
We hope to be back on schedule for the 2022 Inductees which we will honor a on May 5th, 2022! We thank you for your support of the Inductees, and of the committee, especially during this time of uncertainty. The one thing that we know for sure is that Lacrosse will thrive – and we will, once again, be able to celebrate our great Lacrosse Community.
Best of luck the Boys and Girls Manhasset High School teams! Stay well, stay safe, and please SAVE THE DATE!!!
2021 Manhasset Hall of Fame Inductees
Nick Rae
Frank Bice
Lindsay Buhr Zaremba
Brian Connors
Connor Dwyer
Aly English
Special Recognition to the 2003 Girl's Lacrosse State Championship Team
Sponsorship
2021 Manhasset Lacrosse Hall of Fame is a Proud Sponsor of
Advocate for Lacrosse Events
Boys/Girls Lacrosse Trips
Lights on the Turf fields
One Love Foundation
Safety netting on Stadium Field
Scorer's Platform for Stadium Field
Subsidize additional Boys Varsity Coach
Subsidize Boys/Girls Gear
Turf Fields at Manhasset High School
The "Hall of Fame" is a Not-for-Profit organization created to promote, support and foster scholastic team lacrosse for male and female students in Manhasset, New York public school system, by raising funds for educational scholarships, athletic team travel and athletic equipment and supplies for male and female student participants in connection with team lacrosse athletic activities.